When new members joined the team, they needed brand alignment and clarity on how to find more opportunity in their market. 🚀
Brand Concept 1
Brand Concept 2
Brand Concept 3
Social Concept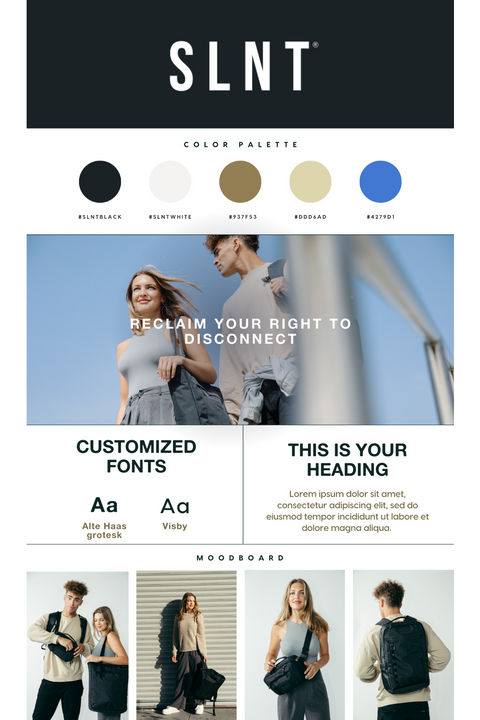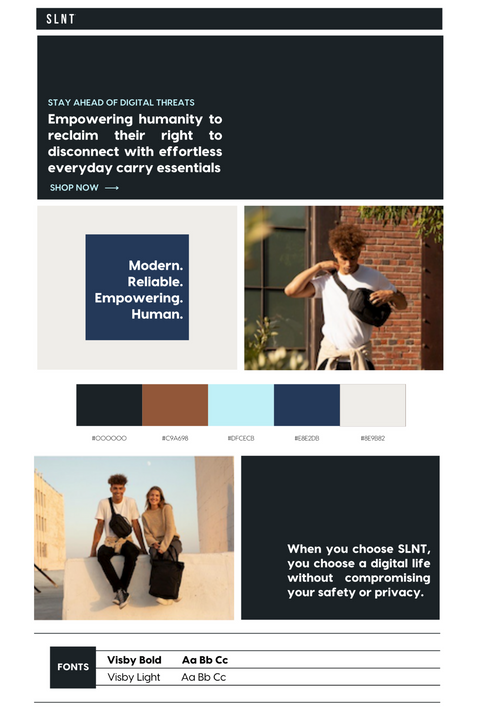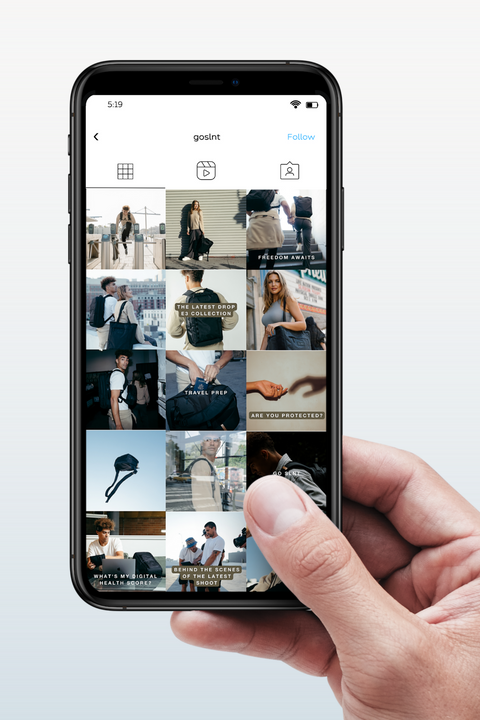 🚩 : SLNT was leaving money on the table by not capaitalizing opportunities in their market.
Because SLNT was rooted in security, technology & privacy we crafted a position focused on defence being the best offense. The feeling of peace of mind because when you choose SLNT, you choose a digital life without compromising your safety or privacy.
At SLNT, we are empowering humanity to reclaim their right to disconnect with effortless everyday carry essentials.
With an updated look, tone of voice, and clear brand purpose we positioned SLNT into a place for growth by reframing the purpose in a way thats relateable to the masses.
Testimonials
"Amazing! Loved every second of the workshop and we are so excited for what's next, thank you Lauren."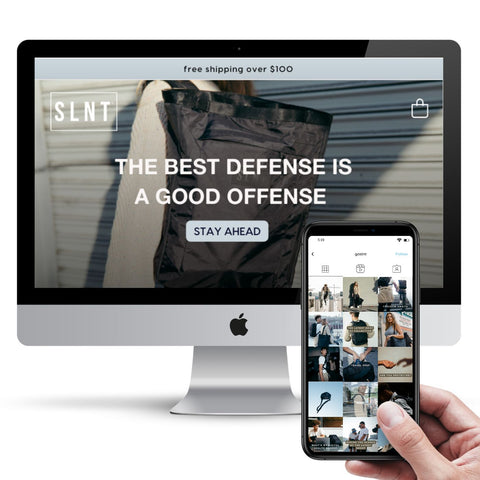 What we did
✅ Brand Identity Workshop
✅ Brand Positioning
✅ Core Values
✅ Brand Guidelines
✅ Copywriting for new product launch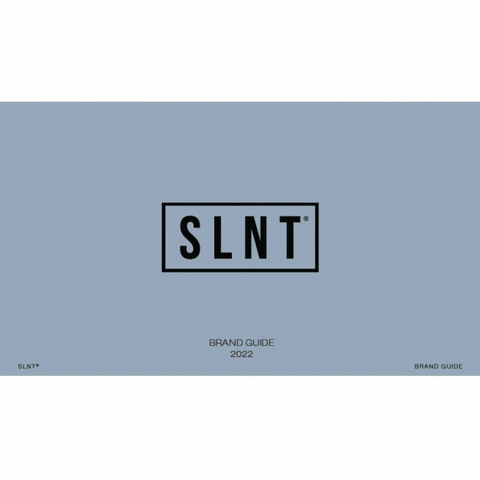 The Results 🏆
The creation of a strong and memorable brand guidelines that will provide clarity and consistancy for the growing team. The brand now authentically represents the business, builds trust and loyalty with the SLNT target audience, and sets them up for long-term success.